Ottumwa- Steven Lloyd Bourque was born June 22, 1986 in Omaha, Nebraska, the son of Brian LeRoy and Vicki Lynne (Burr) Bourque. He graduated from Pekin Community High School in 2006. He enjoyed ATV riding on extreme trails with best friend Josh Corbett, He also enjoyed playing video games. Steven passed away and went to join his Grandfather and Josh on Monday, August 7, 2017 from the University of Iowa Hospitals and Clinics in Iowa City at the age of 31 years. It has been suggested that he is either riding with Josh or possibly captaining the boat on Big Bass Lake with Grandpa. It has also been mentioned that he maybe jogging or running.

He is survived by his mother Vicki (Roy) Volkl of What Cheer; father Brian (Virginia Threlkeld-Larson) of North English; two brothers Daniel Christensen of South English and Anthony (Amanda) Christensen of Brighton; also three sisters; Melody Bourque of Hedrick, Jaimie Bourque of Selma, and Alexandra Bourque of Richland; Three nieces Kira Smith, Cambree Markley and Kynlee Metcalf, two nephews Riley John Smith and Eli Christensen. Grandmother Bonnie Morell, four aunts and two uncles. He was preceded by his grandfather's Lawrence Bourque and Donald Burr Sr., and grandmother Mary Lou Bourque; and his best friend Josh Corbett.

Celebration of Life Service will be held 11:00 AM on Saturday, August 12, 2017 at the Powell Funeral Home, Sigourney. Visitation will be from 10:00 - 11:00 AM on Saturday, also at the funeral home. A general memorial fund has been established. Messages and tributes may be left at www.powellfuneralhomes.com

Someone has supported the family by purchasing them flowers or gifts from the Healing Registry.

Buy Gift Now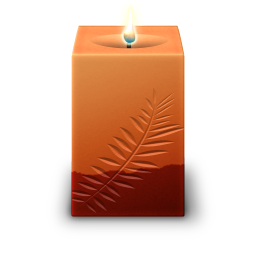 Steve was always such a nice young man, and we really liked him a lot. Sincere condolences from the Walter-Moore family. You will all be in our prayers.
Videos
There are no videos to display
Photos
Add a photo
Have a floral question? Call +1 888 455 4590
Healing Registry Unavailable at the Moment!
Loading...
Product Name
Description
$
0
Product Details